Our Company
Glasscorp was founded in 2014 to be the solution provider in the commercial construction world. For nine years, our company has been the trusted source of quality information, products, and results for general contractors in the southeastern United States.
About Our CEO, Michael Herlocker
Michael Herlocker founded Glasscorp in 2014 with the goal of providing top-quality glazing services for businesses in the southeastern United States. Mr. Herlocker brings over three decades of experience in the commercial construction sector to Glasscorp. His expertise includes sales, estimating, project management, financial management, and customer service. Mr. Herlocker graduated in 1983 from Appalachian State University with a BS in Industrial Technology (Furniture Marketing) and earned a General Business MBA from the Lubar College of Business's Executive MBA Program in 2001.
Who we are
Our Quality And Versatility Set Us Apart
When a customer works with Glasscorp, the customer is not working with just any commercial glazing contractor; the customer is working with a results-driven, detail-oriented contracting company with a wide range of expertise, a similarly wide range of top-quality products, and a history of satisfied customers.
Glasscorp is here to assist and service general contractors with whatever it may be that they need. Whether it's a small glass door or hundreds of thousands of square feet of windows that need to be glazed, we are happy to make it happen. We specialize in installing aluminum and glass glazing, and we provide our services for medical facilities, multi-family complexes, retail centers, industrial buildings, commercial office buildings, military and government buildings, and more.
Additionally, Glasscorp is proud of the high standard of excellence that distinguishes us across the commercial construction industry. Our company produces some of the highest quality materials that are not available from any other commercial contractor in the southeast. Our rigorous safety protocols and technical standards ensure that every project we work on is completed in an efficient, responsible, safe, and professional fashion.
To learn more about the various products and materials that Glasscorp works with, please visit our "Products" page. To learn more about the wide range of services that Glasscorp provides, please visit our "Services" page.
We Are The Commercial Glazing Solution Experts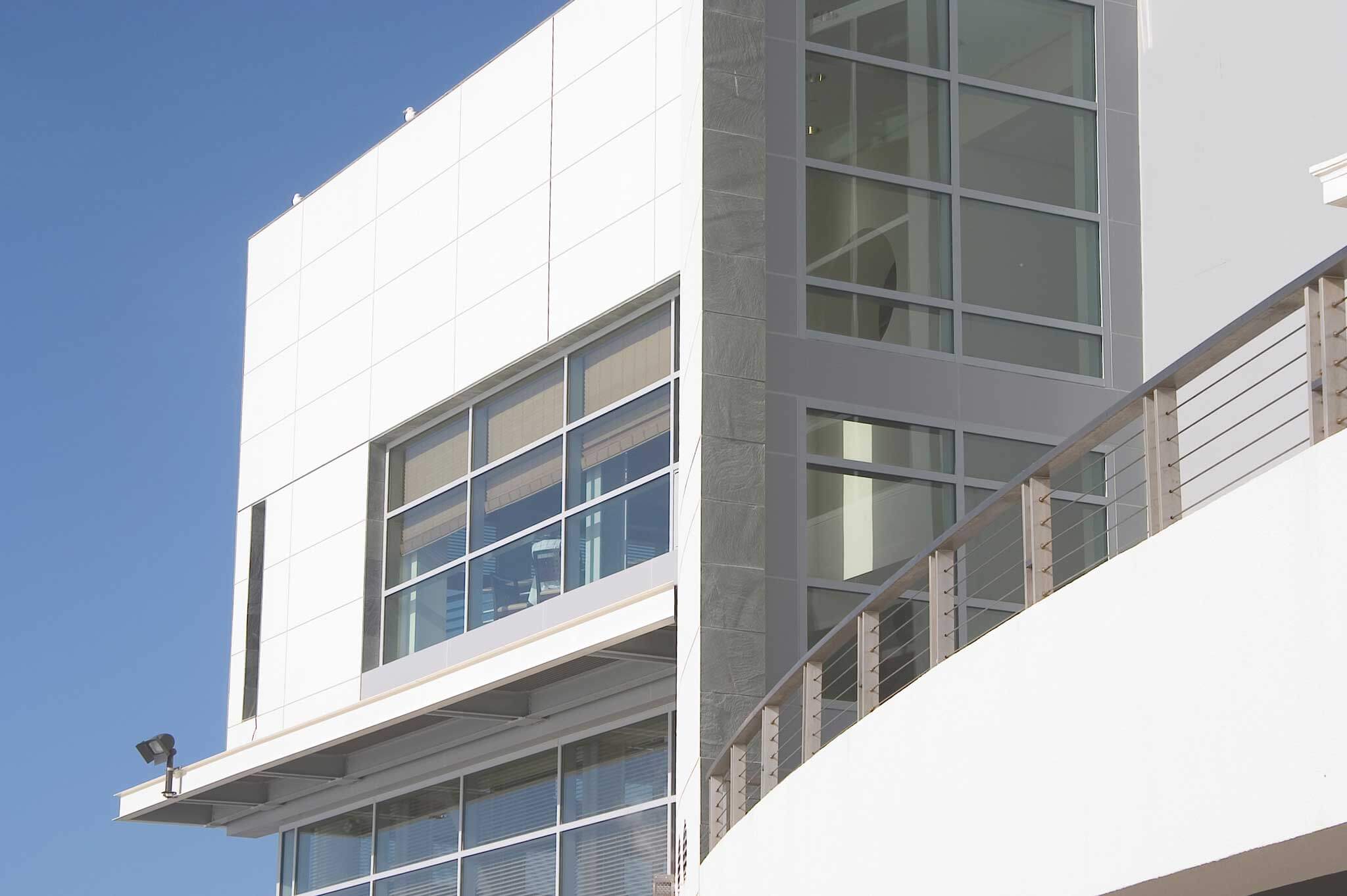 Our team at Glasscorp understands the different and unique needs of each customer, and that no two jobs are the same. To us, one of the most important things needed in order to do business is to fully understand the client's needs and goals. It's not always easy to be sure which of Glasscorp's many products will work for their buildings, so we are more than happy to work with clients to find the right solution for them. Our decades of experience in the commercial glazing industry have demonstrated our consistent ability to not only get the job done but to do so to the complete satisfaction of our clients.
What can glasscorp do for you?